Past & Temporary Exhibits
The Impossible Railroad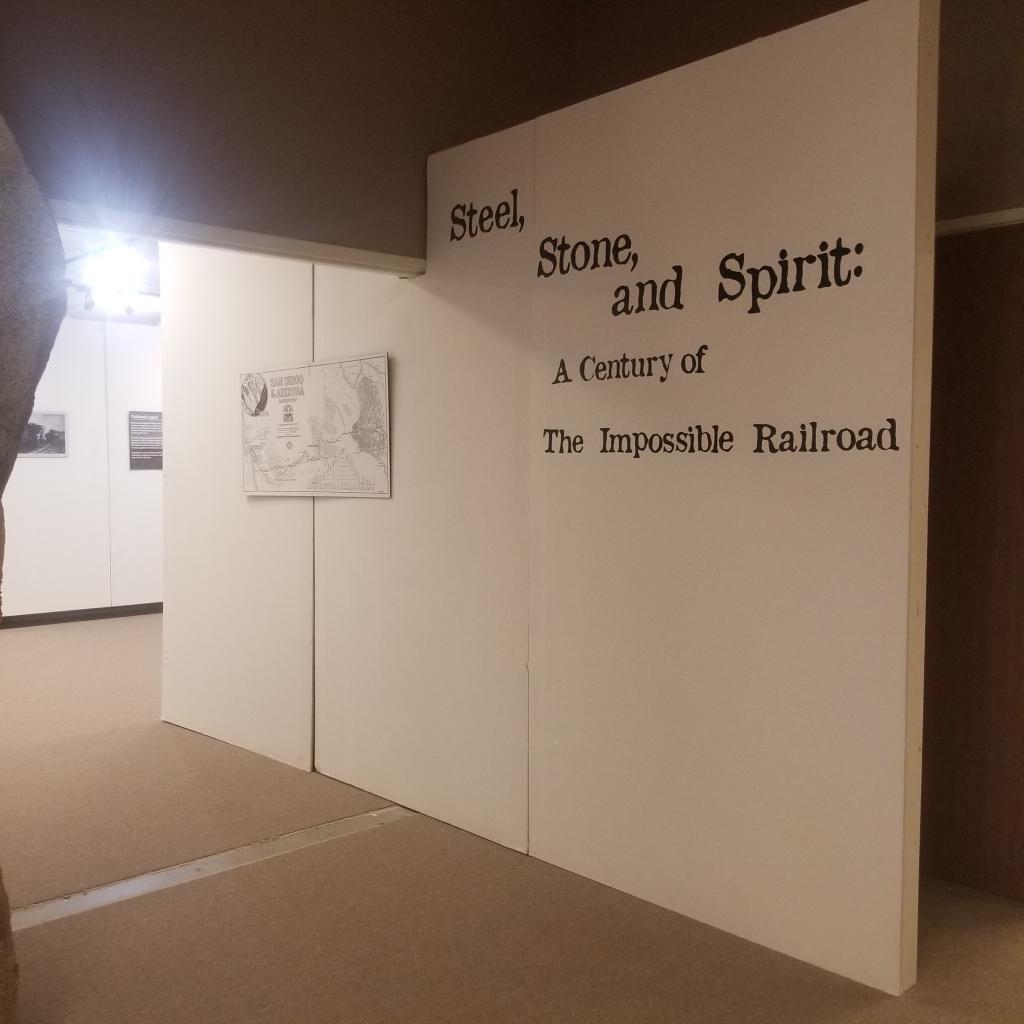 The Impossible Railroad is a manmade marvel that took tons of man power and determination for it to be created. Even though the railroad was plagued with disasters while it was operating at full capacity, it generated tons of revenue and many jobs. Reopening the railroad would benefit both the U.S. and Mexico by creating jobs and by bettering the economy; but more importantly it would continue the legacy and dream of John D. Spreckel who believed in the railroad since the start.
The impossible railroad has been part of the Imperial Valley for about 100 years. While the railroad was officially finished on Nov. 15, 1919; however, only parts of it have been open since hurricane Kathleen in 1976 which completely devastated the railroad. The impossible railroad used to carry freight and passengers from San Diego to Yuma making stops in Calexico. Generating enormous amounts of revenue and making San Diego the main port in the area, while it was open, instead of Los Angeles. The railroad had many hurdles during construction all being caused by the land of extremes and its intense conditions in the mountain passes and the desert.
Life Along the Border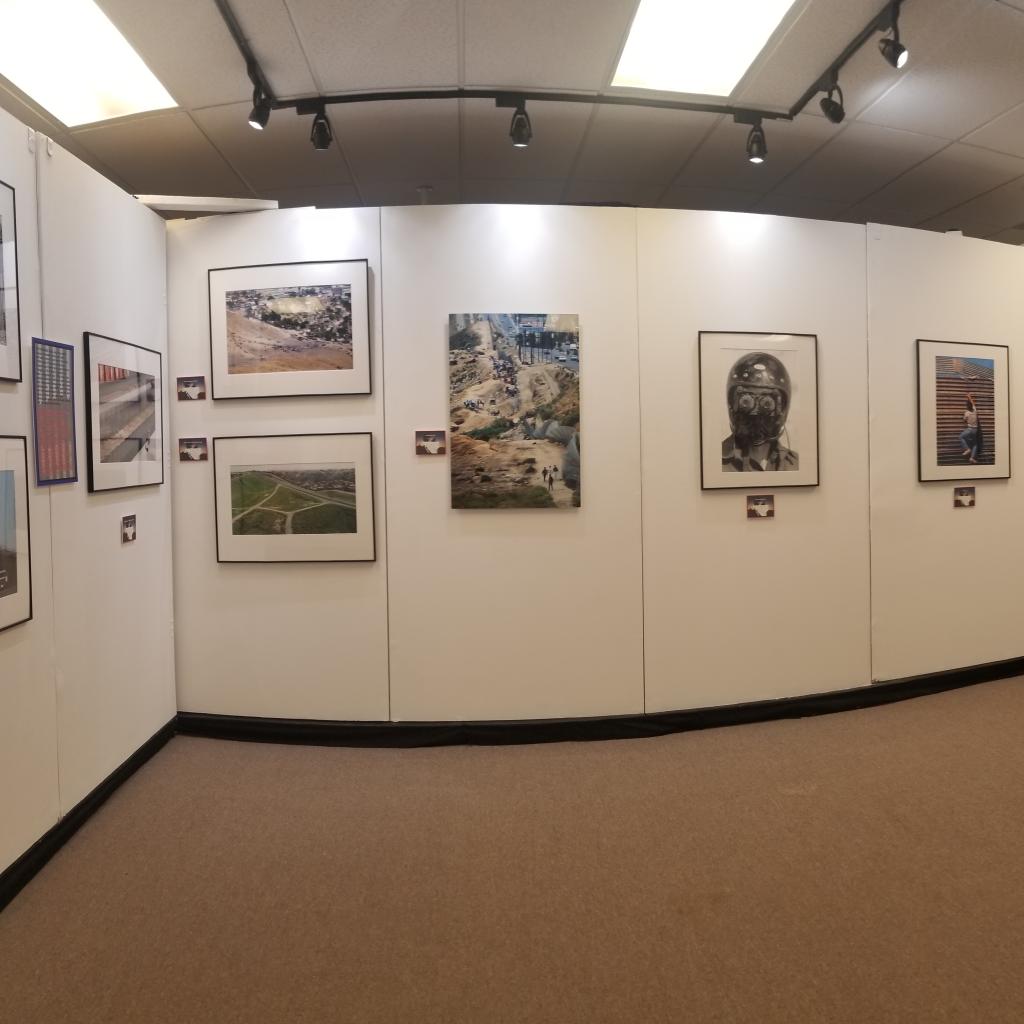 For photographers, an exhibition is a chance to share a vision or idea. For Mr. Dorantes, it represents a lifetime of work and one that is deeply personal to him and the region in which he grew up. Working with Imperial Valley Desert Museum, a new exhibit was designed -- one which relies on his expertise and experience to reflect Life Along The Border in Imperial Valley, that invites new consideration and conversation within its communities.
Intended to provide a neutral and balanced narrative, Life Along The Border features 41 photographs divided into four sections, touching on various aspects that affect the lives of people living along the border. These include difficulties many people face in Mexico and possible motivations they may have in wanting to immigrate to the US, as well as capturing the lives of immigrants choosing to live in the US and redefining what it means to be an American.
Lost and Returned, Kumeyaay Baskets of McCain Valley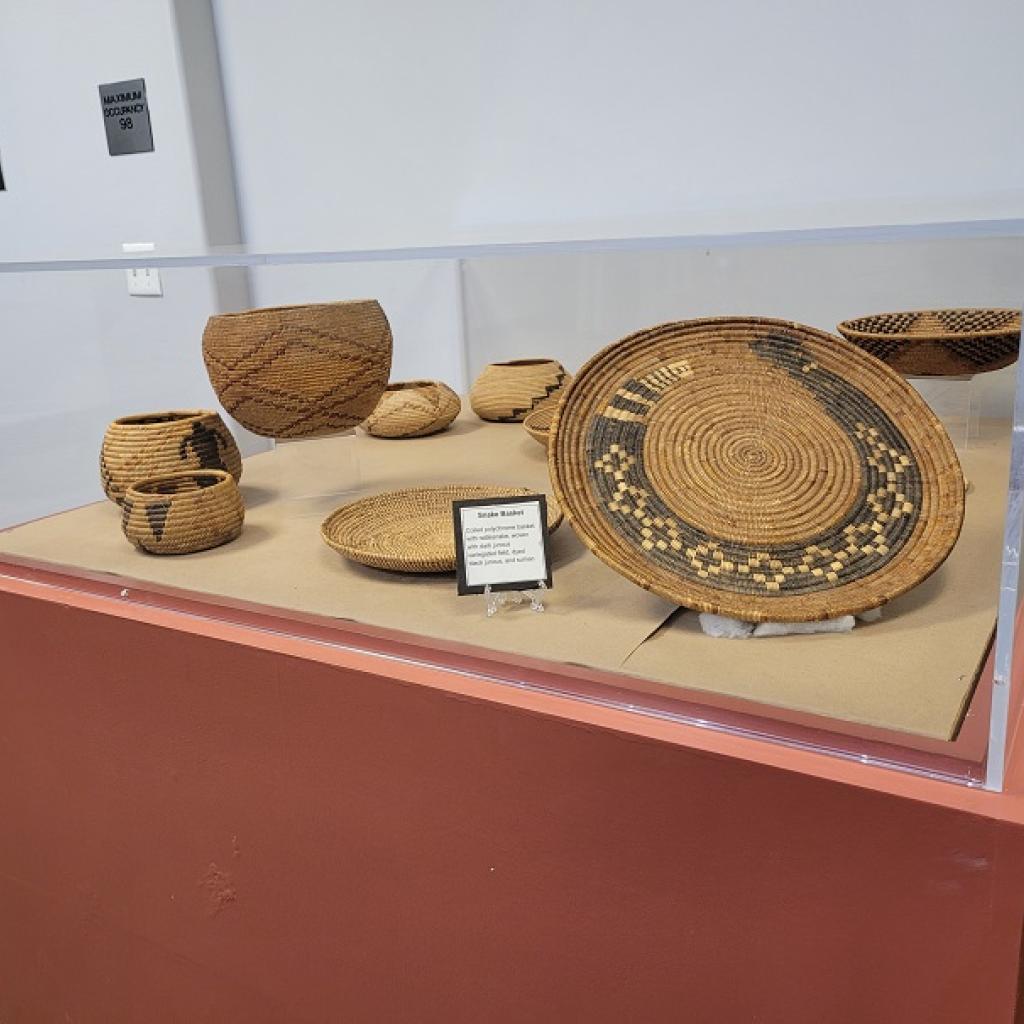 Woven Baskets have been important manufactured goods for the Kumeyaay tribes of Southern California. From storing food, carrying infants, and even in some cases holding water, these baskets have no shortage of utility. It wasn't until Spanish missionaries arrived in the Americas that the Kumeyaay were forced to turn their tools into trade goods. Some of these goods are just now being returned to their rightful owners.
The Kumeyaay nation is comprised of many tribes that stretch from as far East as modern day Yuma, as North as Oceanside, and as South as Ensenada. To be able to traverse these great distances, the Kumeyaay were semi-nomadic and thus needed ways to carry their supplies. While they were masterful potters, Ollas were often too heavy for long trips, so for hundreds of years, woven baskets became widely used as storage containers.
Once the Spanish arrived in the 1700's, the Kumeyaay were forced to craft these baskets as a source of industry and income. This continued throughout the Spanish occupation and even while American ranchers moved into the region. This exhibit showcases objects that were all returned from the McCain Valley which is only 30 miles West of the museum. While still being practical to use and store objects within, the more complicated designs on these baskets highlight the immense talent and patience of the women who crafted them.
Evolving Traditions
Duration
Currently on Display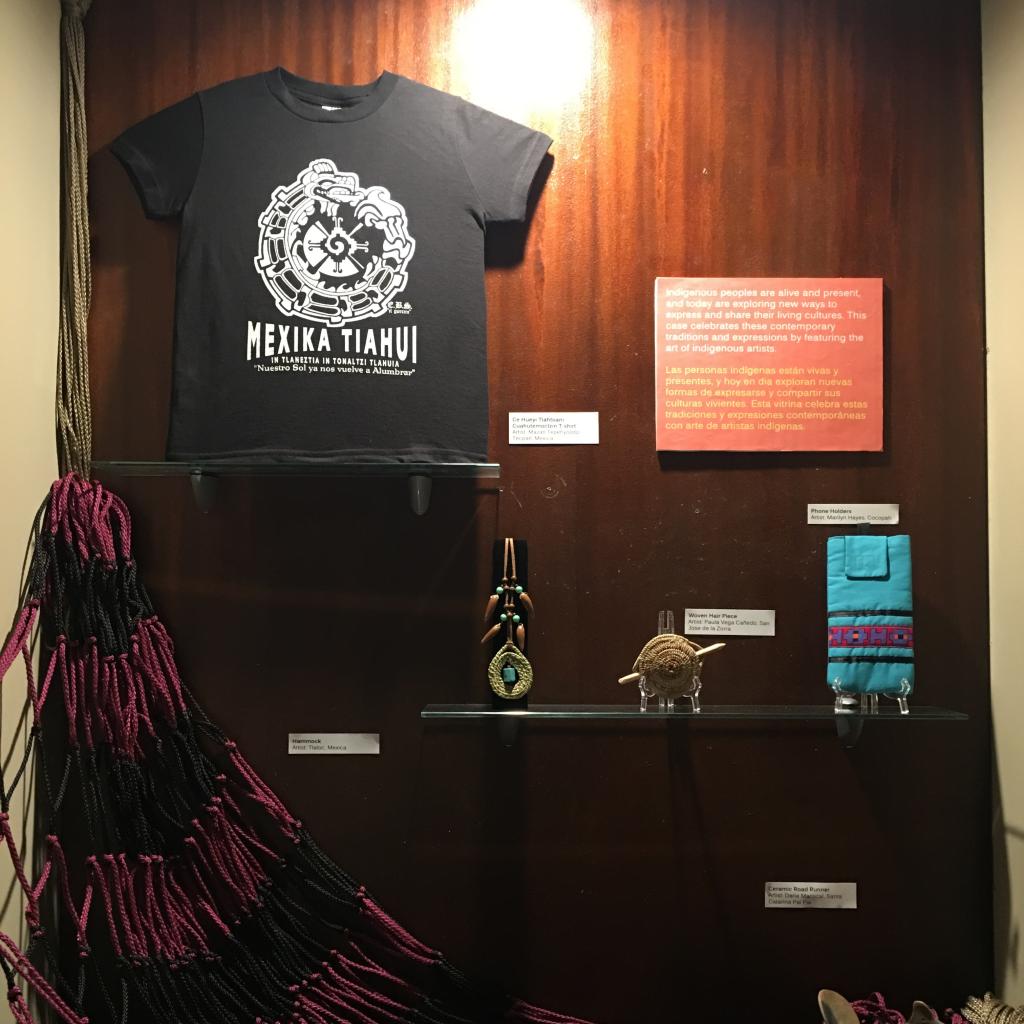 Throughout the museum we showcase and celebrate ancient Kumeyaay history. This exhibit highlights that Kumeyaay culture in the Imperial Valley is alive and thriving today. These objects are just some of the few examples of modern Kumeyaay traditions and we acknowledge that these traditions are ever-evolving.
The 'Evolving Traditions' exhibit is one that is on display year-round, but IVDM rotates the objects on display to mirror the evolution and revival of local Kumeyaay traditions. We are always interested in working with our local communities and we are lucky enough to have collaborated with Kumeyaay artists and entrepreneurs that have helped educate us on these local traditions.
Desert Shells
Duration
Currently on Display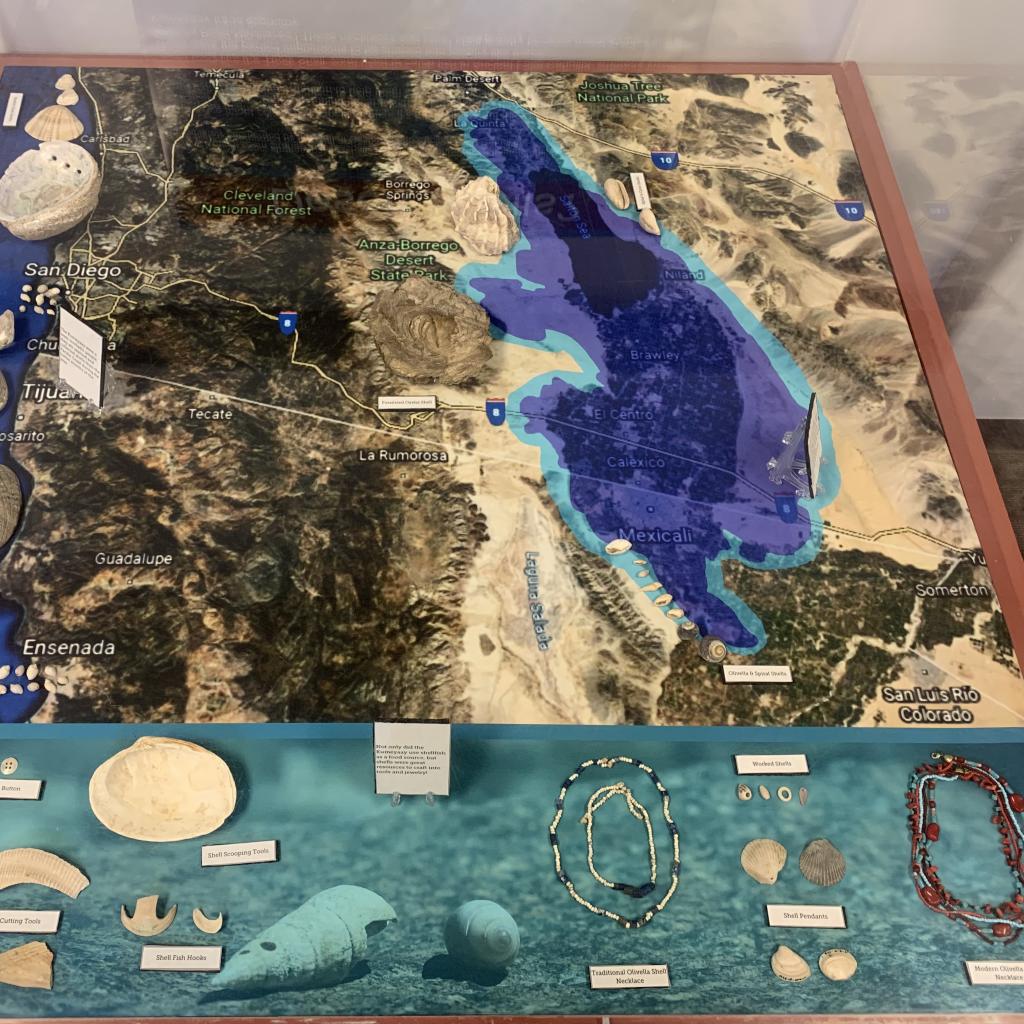 Have you ever wondered why you find shells deep in the deserts of Imperial Valley? Come learn about the old boundaries of the Gulf of California and how the Kumeyaay tribes harvested seashells and crafted them into valuable goods.
While it might seem strange that seashells can be found throughout Imperial Valley, the Valley used to be completely submerged by the Gulf of California and Ancient Lake Cahuilla!
Today we might collect a seashell because it's fun to do so, but the Kumeyaay had more practical reasons. Between eating the shellfish and crafting the remaining shells, the Kumeyaay used every part of the organism to help them survive in the Desert! Shell tools like the 'Hook Shell' were used to catch fish in Ancient Lake Cahuilla, whereas spiral shells were the perfect implements to be shaped into jewelry like these 'Olivella Bead-Necklaces! These necklaces and other shell jewelry became major staples in the Kumeyaay trade economy.