Dottie's Sponsorship Club
Meet Dottie!
IVDM recently adopted a Sonoran Desert Tortoise, we are excited to announce Dottie's Sponsorship Club is now available to help support her care and be updated on all things Dottie, including a separate monthly newsletter!
The following yearly sponsorship levels are available:
Shell Club- $35.00

A general donation donated towards Dottie's care that can include feed, care supplies, maintenance supplies, and other valuable resources.

Prickly Pear Club- $75.00

A designated donations towards Dottie's feed and favorite treats!

Burrow Club- $150.00

A designated donation towards Dottie's veterinary care.

Conservationist Club- $500.00

A designated donation towards Dottie's tortoise enclosure. Your donation helps provide renovations, upkeep, and beautification of Dottie's home.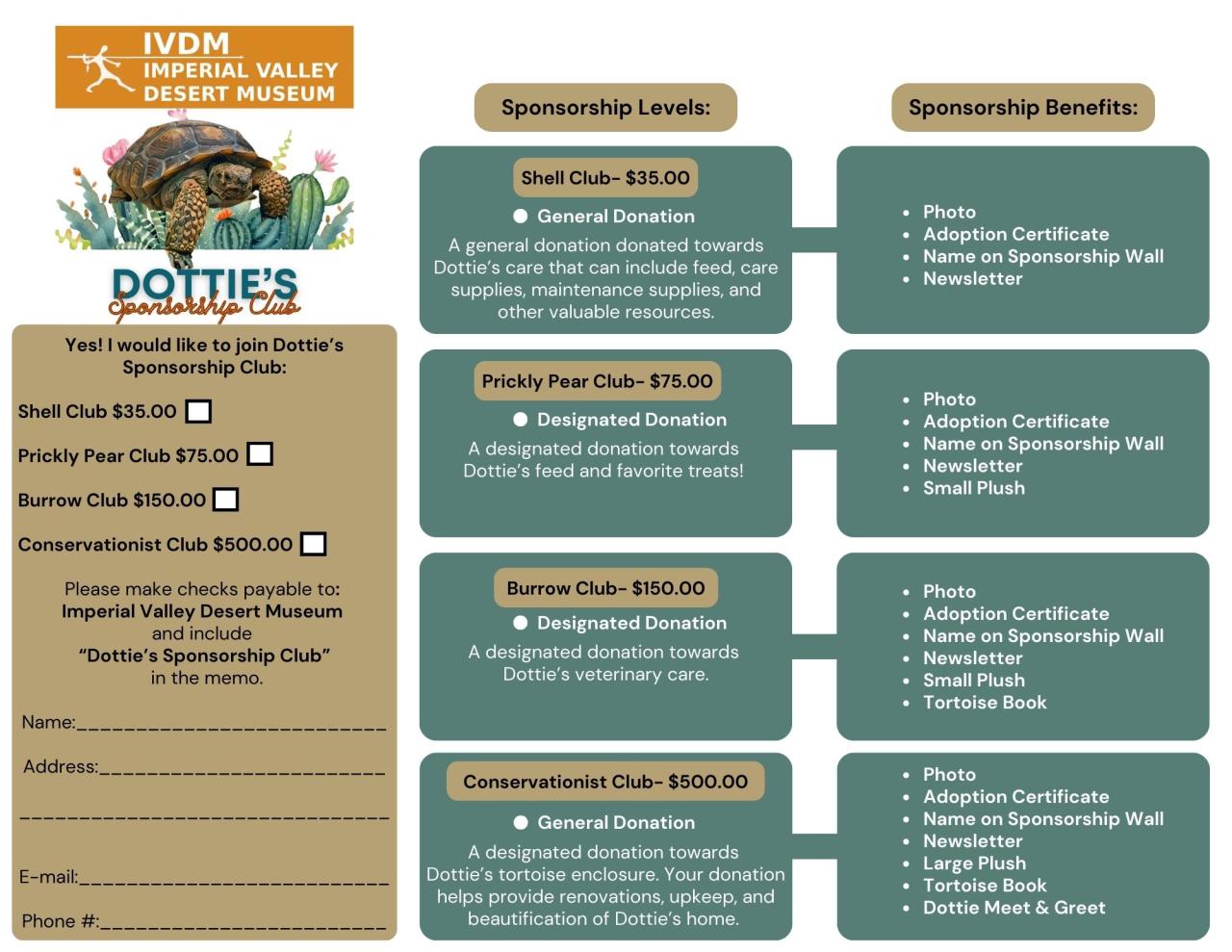 Join Dottie's Sponsorship Club today!
There are two available options to join Dottie's Sponsorship Club:
Join Dottie's Sponsorship Club by mail:

Download Dottie's Sponsorship Club Form
Fill out the form and mail to:

Imperial Valley Desert Museum PO BOX #2455 El Centro, CA 92244
Please make checks payable to Imperial Valley Desert Museum and include Dottie's Membership Club in the memo.

Join Dottie's Sponsorship Club online via Square: