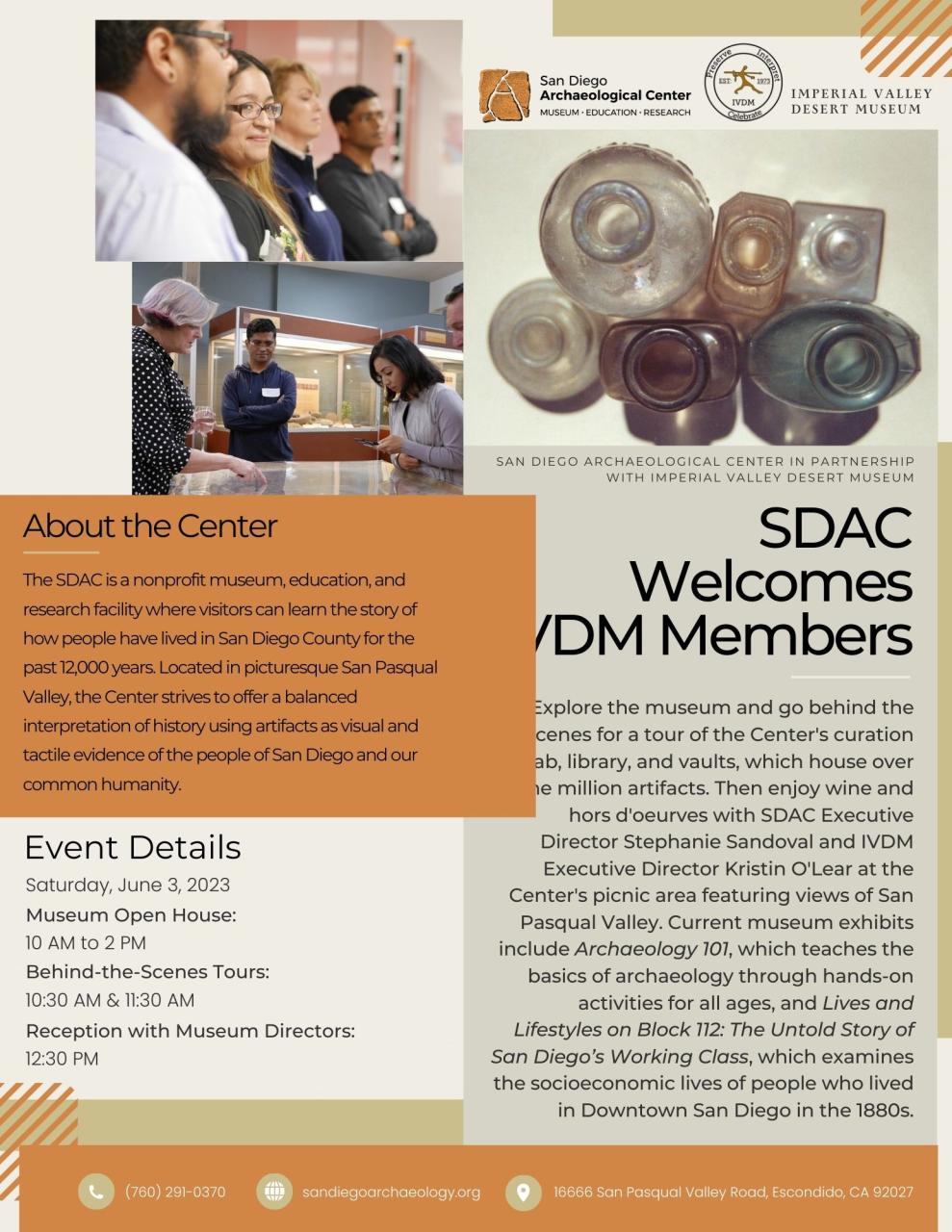 June 3rd, 2023 at 10:00 AM
IVDM Member Exchange with SDAC!
IVDM Members will get to explore the SDAC and go behind the scenes for a tour of the Center's curation lab, library, and vaults, which house over one million artifacts. Then enjoy wine and hors d'oeurves with SDAC Executive Director Stephanie Sandoval and IVDM Executive Director Kristin O'Lear at the Center's picnic area featuring views of San Pasqual Valley. Current museum exhibits include Archaeology 101, which teaches the basics of archaeology through hands-on activities for all ages, and Lives and Lifestyles on Block 112: The Untold Story of San Diego's Working Class, which examines the socioeconomic lives of people who lived in Downtown San Diego in the 1880s.