Request a Booking
How do I schedule a Field Trip or History on the Go?
It's now easier than ever to schedule your next Field Trip or History on the Go! with Imperial Valley Desert Museum!
You can call us at (760) 358-7016 or email us at education@ivdesertmuseum.org and ask for Angelina Coble, IVDM Education Coordinator.
If you are looking to schedule a History on the Go! we also now have an online request system.  Simply click the link below, provide the information requested, and one of our staff will be back in touch with you shortly to confirm your booking!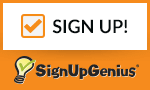 Member of the American Alliance of Museums since 2013
All photographs taken by IVDM staff or used with permission by Joselito Villero and Michael Field. All rights reserved.2014.